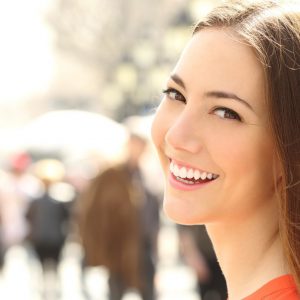 At the Roy Street Clinic, we also provide root canal services. We can perform any type of root canal on either incisors or molars. The root canals are done by a general dental practitioner with considerable experience and expertise with this type of procedure. We take care of root canals for our regular patients and for patients having other regular dentists. A report can be sent to your dentist after the procedure, including copies of x-rays. Our pricing structure is taken from the rates guide from "l'Association des Chirurgiens Dentistes du Québec".
Our root canals are performed according to the highest standards of practices and we use the best equipment at the cutting edge of technology: apex electronic locator, nickel-titanium powered accessories, ultrasonic tips, axial magnification and illumination, three-dimensional hot-filling.
What is a root canal?
Root canal treatment is sometimes the only way to save a tooth that would alternatively be pulled out. It may also be necessary to do a root canal upon major work such as deep cavities, or following a traumatic event such as a broken tooth.
A root canal involves the removal of infected, damaged or dead pulp. The dental pulp is the soft tissue contained within a tooth's cavity (pulp chamber) which contains the nerves and blood vessels. Under local anesthesia, the dentist makes a small opening in the tooth to reach the area or "canal" where the damaged pulp lies. The dentist removes the pulp, cleans the area by widening it and then disinfects it. The dentist then fills the "canal" with a rubbery-type material and then seals it completely. The dentist then completes the job by filling/closing off the cavity or outer part of the tooth. A crown may often be inserted to extend the life of the tooth because it is at that point a little more fragile.
Depending on the severity of the infection or type of replacement, a root canal may require one or several sessions with the dentist. This procedure has a relatively high success rate, but the dentist may sometimes have to redo the procedure if the results are not satisfactory.